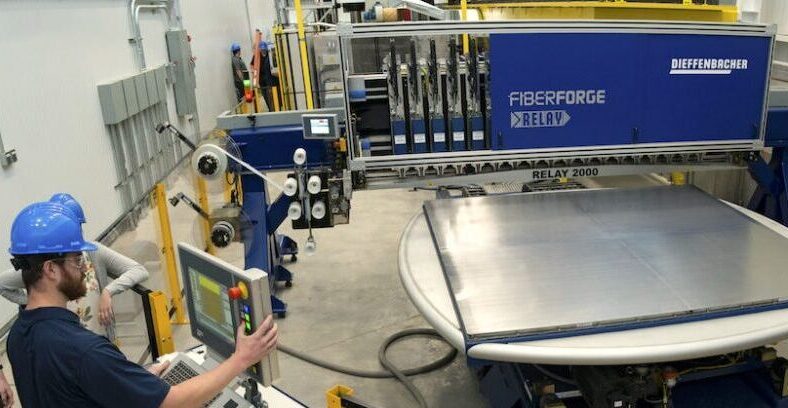 Curriculum

The courses completed for the Certificate may be counted towards an undergraduate degree per the guidelines of the respective undergraduate degree program.

Undergraduate students must earn a minimum grade of C- in each course

with a minimum GPA of 2.5 in the courses that count toward the Certificate

Other students must earn a minimum grade of C in each course

Core Courses

The following courses are required (6 credits):

MEE 441/541: Manufacturing and Testing of Composites (3 credits)
MEE 450: Mechanics of Composite Materials (3 credits) OR CIE 543: Introduction to Composite Materials in Civil Engineering (3 credits)

Electives

Select two of the following courses (6 credits):

MEE 550: Mechanics of Laminated Composite Structures (3 credits)
CIE 644: Advanced Composite Materials in Civil Engineering (3 credits)
SFR 531: Mechanics of Wood and Wood Composites (3 credits)
SFR 545: Adhesion and Adhesives Technology (3 credits)
SFR 550: Wood-Polymer Hybrid Composites (3 credits)
SFR 570: Cellulose Nanomaterials and Their Composites (3 credits)
Certificate in Composite Materials and Structures
There is a growing demand for engineers and scientists with strong fundamental knowledge and skills necessary for analysis, design, manufacturing, and testing of composite materials and structures. This certificate builds that knowledge and skills giving students a competitive advantage in the job market. 
Through this certificate, students will:
Be introduced to modern composites made of different constituent materials
Develop skills necessary for analysis, design, fabrication, and testing of modern composite materials and structures
Establish the suitability of composite materials and structures for various applications
Certificate Coordinators
Dr. Masoud Rais-Rohani (Contact for Engineering Students)

Richard C. Hill Professor and Chair of Mechanical Engineering

207.581.4120

Dr. Douglas Gardner (Contact for Forestry Students)

Professor of Forest Operations, Bioproducts, & Bioenergy

207.581.2846
Contact Us

Have questions about earning your Certificate in Composite Materials and Structures at UMaine? Contact Beth Maberry, DLL Coordinator, at 207.581.4747 or dlladvising@maine.edu.
Admissions

Current University of Maine Undergraduate Students

Current undergraduate students at UMaine desiring to enroll will need to submit the Declaration of Undergraduate Certificate form. This form will route through the respective Certificate Coordinator and Division of Lifelong Learning for review. Once the form is completed, the form will be sent over to Student Records for processing. Contact one of the certificate coordinators or Beth Mayberry for additional information.

New Students

Brand new students to the University of Maine and non-degree students who would like to enroll will need to complete the undergraduate certificate application and be processed through the admission office using undergraduate certificate admission standards. Contact one of the certificate coordinators or Beth Maberry for additional information.

Requirements

Completion of the necessary prerequisites required by the certificate's curriculum
Students must be a junior in college or have postsecondary standing
Cumulative undergraduate GPA of 2.5 or higher
Strong math and science background

Admissions Materials