Have you ever wanted to see the world?
Do you have an interest in learning about other cultures, languages, and areas of the world? Then the University of Maine's travel study courses are the answer for you! With travel study courses, students spend a small amount of time in a traditional classroom environment as they learn about the country or area they will be visiting. Then, they spend the rest of their course time in a fascinating area of the world exploring a whole new culture, eating the local cuisine, and experiencing life as the locals do. By signing up for one of our travel study courses, you will get the chance to learn all about the culture you are most interested in, visit the area, eat the food and do the activities that the natives enjoy. You may even learn a new language as you interact with the people around you.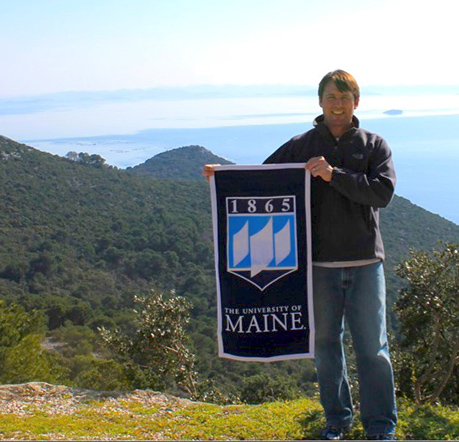 EES 475: Field Studies in Ecology: PERU – Fall 2018 (travel January 6–16, 2019)
Visit one of most diverse regions in the world in the western Amazon rainforest and study sunny South American tropical ecosystems over the cold, dark Maine winter.
Zip-line through the canopy, canoe through flooded forests, swim with pink dolphins, and fish for piranha!
See tropical birds, sloths, orchids, bromeliads, poison dart frogs, insects & much more!
Have close encounters with multiple species of primates, including pygmy marmosets (the world's smallest primate), squirrel, woolly, and owl monkeys.
Please contact: Julie Eubanks at julie.eubanks@maine.edu to receive an application.
ENG 381 Themes: Colonial Connections to Cuba – Fall 2018 (travel Winter Session 2018–19)
The literatures of American colonialization began in the 15th century, disseminated in multiple languages across Europe. Central to the project of exploring and colonizing the rest of the "new world," Cuba became the site for staging (and sometimes funding) expeditions into the Americas. This seminar is designed to focus on and give students the opportunity to learn about the literature, history and multiple cultures of Cuba, and its relationship to the United States and the rest of the Americas, in preparation for travel study to Cuba during Winter Session 2018–19. (Travel study commitment not required, but encouraged).
Please contact: Margo Lukens, Professor of English: lukens@maine.edu, 207.581.3834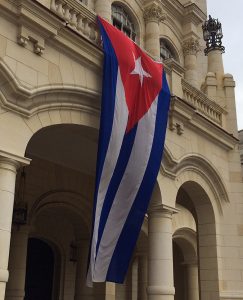 Sustainability and Conservation in the Caribbean – Fall 2018 (travel to Eleuthera, Bahamas during Winter Session 2018–19)
Experience a sub-tropical island ecosystem! Snorkel reefs, visit nature preserves, and explore real-world sustainability problems.
Anticipated fee: $3,000 + 3 credits tuition
No prerequisites and open to all majors
Interested? Visit http://tinyurl.com/mainebahamas or email Dr. Allie Gardner allison.gardner@maine.edu for more information.
CHF 404: Human Sexuality in Europe – Spring 2019 (travel May 12–30, 2019)
This three-week travel study program provides students with a broad international perspective on how other cultures deal with sexual and reproductive health issues.
We will visit sites in London, England, Amsterdam, The Netherlands, and Stockholm, Sweden and compare how these countries deal with issues such as teen pregnancy, contraception, abortion, sexuality education, and public policy issues related to HIV/AIDS, sexual orientation and prostitution.
Please contact: Sandra Caron, Professor of Family Relations/Human Sexuality, 207.581.3138 or scaron@maine.edu for an application.