Have you ever wanted to see the world?
Do you have an interest in learning about other cultures, languages, and areas of the world? Then the University of Maine's travel study courses are the answer for you! With travel study courses, students spend a small amount of time in a traditional classroom environment as they learn about the country or area they will be visiting. Then, they spend the rest of their course time in a fascinating area of the world exploring a whole new culture, eating the local cuisine, and experiencing life as the locals do. By signing up for one of our travel study courses, you will get the chance to learn all about the culture you are most interested in, visit the area, eat the food and do the activities that the natives enjoy. You may even learn a new language as you interact with the people around you.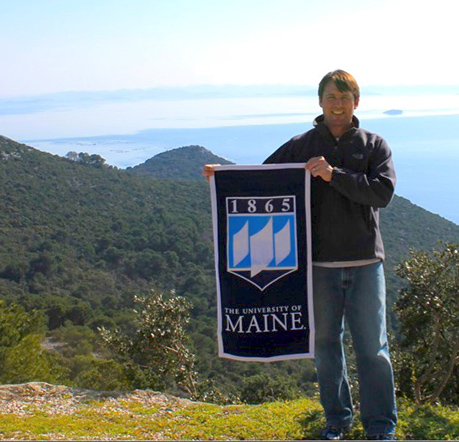 BIO 387: Sustainability on the Front Lines of Climate Change – Eleuthera, Bahamas, January 2-14, 2018
A complex dual relationship exists between climate change and sustainable development. Through its detrimental effects on food security, fresh water access, and human and environmental health, climate change weakens the basis for social and economic development. Meanwhile, misplaced societal priorities regarding sustainable development influence greenhouse gas emissions and exacerbate the conditions leading to socioeconomic vulnerability. The solutions to these intractable problems lie in interdisciplinary research efforts. This course uses Eleuthera, Bahamas, a subtropical island ecosystem of enormous conservation value, as a case study to examine the nexus between sustainability and climate change. Students will explore social and cultural dimensions of sustainability and innovations to promote sustainability in a developing country under stress due to climate change. The class size is limited to 12 students with application-based enrollment. 3 credits. Please contact Allison Gardner at allison.gardner@maine.edu for more information.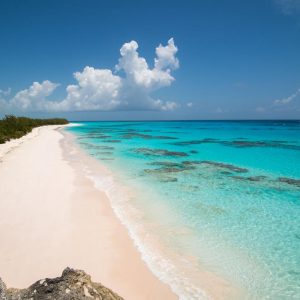 Documentary Travel Study Course in Cuba – Winter Session 2017-2018
NMD 430: Topics in New Media | ENG 429: Topics in Literature
Focus your curiosity and your lens on the cultures and people of Cuba. Twenty-first-century Cuba is full of contradictions, steeped in tradition but on the verge of radical change in cultural and economic directions. Cuba is a society overflowing with possibilities for documentary storytelling. This 3 credit-hour course will provide a basic understanding of Cuban culture and history and an experiential introduction to the métier of documentary filmmaking. Students will have the opportunity to extend classroom experience from documentary film and multicultural literature courses to on-site inquiry and video documentation in historic Cuba over winter break. Please contact Margo Lukens, Dept of English: lukens@maine.edu or Mike Scott, Dept. of New Media: mike.scott@umit.maine.edu for more information.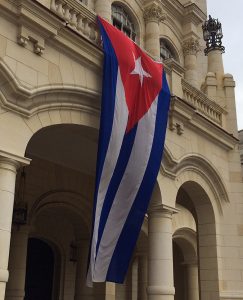 INT 498: Incan History, Architecture & Engineering – Spring 2018 (travel in May)
The Inca empire was dominant in Peru between the early 1400s to the mid 1500s. Almost 500 years later evidence of their presence still exists throughout Ecuador, Argentina, Chile, Bolivia, Columbia and significantly in Peru. In our civilization today, it is considered long term planning to design a structure with a hundred year life. In contrast, the Incas designed structures that have existed firmly for five hundred years while later Spanish design has crumbled around it. This travel study course will investigate Incan design evidence in the modern city of Lima, to the elevated city of Cuzco. We will examine the impossibly perfect Incan masonry at Sacsayhuaman, view the amazing elevated Incan agricultural laboratories, see the sloping salt ponds of Maras still in use today and end at the UNESCO World Heritage Site known as Machu Picchu. Prerequisite: None Credits: 3
Please contact: Dr. Scott Dunning at 581.2349 or scott.dunning@umit.maine.edu for more information.
ANT 477: Field Research in Archaeology, Croatia – May 12–June 10, 2018
This 30-day course will be based in the 3000-year-old Croatian city of Zadar along the Adriatic coast and centered on the nearby archaeological site of Nadin. Students of the course will gain practical experience in standard archaeological methods, as well as an understanding of the scientific application of an archaeological research design to contemporary issues in archaeology. The course offers the added element of a truly international experience, where students will work in the field alongside Croatian archaeology students from the University of Zadar, live and culturally interact within contemporary Croatian cities and towns, and visit a number of archaeological sites and Mediterranean landscapes relevant to the project research design. Although beneficial, prior experience in archaeology is not required, nor is familiarity with Croatian language and culture.
Students will:
commute daily from Zadar to the archaeological site of Nadin, where they will be trained in archaeological methods and research design centered on urbanization, environment, and landscape change in the ancient world
discover the rich cultural heritage of Croatia's past, including visits to neighboring archaeological sites and Mediterranean island landscapes
experience the dynamic and vibrant lifeways of contemporary Croatia
explore the coastal city of Split, with visits to the site of Salona (the former Roman capital of Dalmatia) and the palace structure of the former Roman Emperor Diocletian, around which medieval Split formed  
Please contact: Dr. Gregory Zaro, Associate Professor and Chair of Anthropology at  gregory.zaro@maine.edu or 207.581.1857 for more information including application.
CHF 404: Human Sexuality in Europe – May 13-May 31
This three-week travel study program provides students with a broad international perspective on how other cultures deal with sexual and reproductive health issues.
We will visit sites in London, England, Amsterdam, The Netherlands, and Stockholm, Sweden and compare how these countries deal with issues such as teen pregnancy, contraception, abortion, sexuality education, and public policy issues related to HIV/AIDS, sexual orientation and prostitution.
Special lectures, field trips and on-site briefings will provide the opportunity for students to question assumptions about culture and sexuality, and to learn from societies that have different solutions to similar problems.
Interested students should contact Sandra Caron, Professor of Family Relations/Human Sexuality, by November 21, 2017 for an application: scaron@maine.edu or 207.581.3138.