Have you ever wanted to see the world?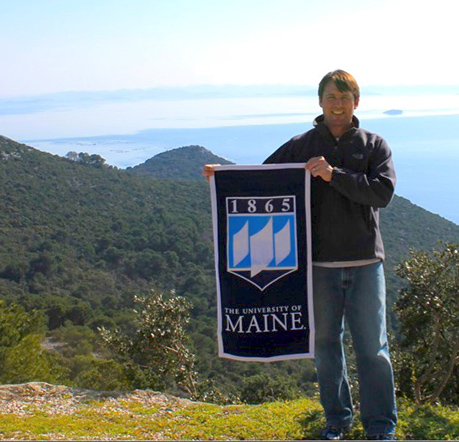 Do you have an interest in learning about other cultures, languages, and areas of the world? Then the University of Maine's travel study courses are the answer for you! With travel study courses, students spend a small amount of time in a traditional classroom environment as they learn about the country or area they will be visiting. Then, they spend the rest of their course time in a fascinating area of the world exploring a whole new culture, eating the local cuisine, and experiencing life as the locals do. By signing up for one of our travel study courses, you will get the chance to learn all about the culture you are most interested in, visit the area, eat the food and do the activities that the natives enjoy. You may even learn a new language as you interact with the people around you.
Available Courses
Swan's Island, May Session 2017
This cross-disciplinary travel study course offers students the opportunity to live on a Maine island for seven days  and to experience island culture and participate in service learning activities. Course readings and service projects are individualized to accommodate differing majors and academic interests.  Students volunteer at a variety of sites on the island including the school, historical society, lighthouse, library, museum, trails/parks, and businesses.  In addition, students will attend cultural events featuring musicians, a poet, an island artist, and guest lecturers.  Please contact Annette Nelligan, 156 Shibles Hall, nelligan@maine.edu for more information.